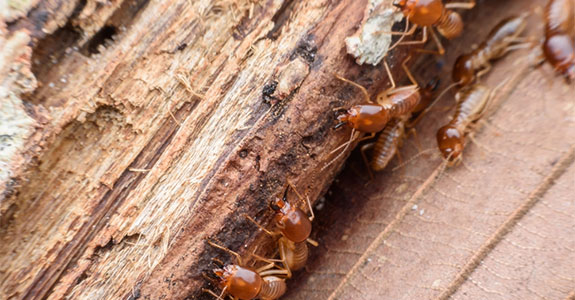 Termites are pesky pests that can be extremely destructive wherever they go. Wine Country Termite & Pest will stop termites from becoming a huge problem. We are the place to go for all your termite control needs in the Santa Rosa, Riccas Corner, Roseland, and Sonoma County, CA area.
Dealing with termites can be a daunting task to face on your own. When termites aren't properly addressed it can impact many aspects of your life. To prevent termites from taking over, you must stop them dead in their tracks. Make the initiative to terminate termites with Wine Country Termite & Pest services.
Since 2003, we have been removing termites for all our customers in the Santa Rosa, CA area. Wine Country Termite & Pest knows how to manage any termite invasion you may be facing. It's our responsibility to make your termite problem disappear.
We know you have options when it comes to pest control services and that is why we want you to choose us. Our team is invested in making sure that you can rid yourself of termites as soon as possible. While other companies may be able to temporarily stop termites, we make sure that they'll never come back.
Wine Country Termite & Pest has both residential and commercial termite control services to meet your needs. We know how frustrating termites can be to you and your home. Termites can create catastrophic problems and cause severe damage to structures they infest by weakening wood, frameworks, and inside interiors. Prevent all of this from happening by calling on professionals who know how to exterminate termites.
With our services, you won't have to deal with termites for long. Not only will be able to address your current termite issue, we will prevent termites from coming back. Out-of-control termite problems can be expensive and unreasonable to pay for. Wine Country Termite & Pest has affordable rates for all our termite control services. When you are searching for a company to meet all your termite control, rodent or roach removal, or other pest control services, we are the ones to call, so contact us today.