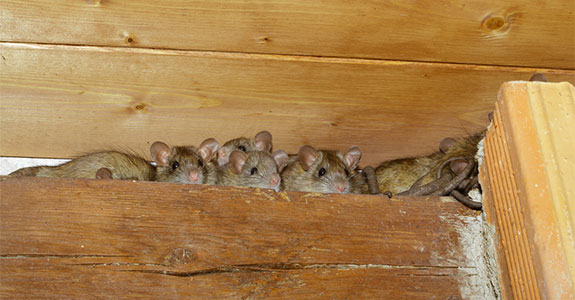 A rodent problem can wreak havoc on all aspects of your life. Wine Country Termite & Pest offers rat and mouse small animal removal services so that rodents never become an issue for you. Since 2003, our company has been removing rats and mice from the Santa Rosa, Riccas Corner, Roseland, and Sonoma County, CA area. When you are searching for an honest and reliable rodent removal company to extinguish your problem, we are the place to call.
Not only are rodents bothersome to deal with, but they can also carry infectious diseases. Rats and mice can easily access food and trash from places that you'd least expect. If left untreated, rodents can multiply and become an extreme problem in your house, home or business. Wine Country Termite & Pest wants to stop this issue from becoming a huge problem through our reliable rodent removal treatments.
When you count on Wine Country Termite & Pest for small animal removal, you know you'll be taken care of. Our dedicated staff is committed to removing all traces of rats and mice. Whether you have one rodent problem or a rodent home invasion we can help you out. We know that rodents can creep in your home through the most discrete spaces and that's why we locate their every move. With our services, not only will we be able to halt rodents from infesting your home we will prevent them from ever coming back.
We aren't just interested in making a profit we want to make sure that the rodents that gave you problems never return. When you have a returning rodent problem it can be straining to deal with. Wine Country Termite & Pest will eliminate all the rats and mice you are dealing with.
Our method of small animal removal has been proven to effectively rid you of all the rodents in your home. Customer satisfaction is our priority and that's why we always make sure that rodents never return. We will bait, trap and locate all the rodents invading your home so you don't have to. Instead of attempting to deal with this problem on your own. Wine Country Termite & Pest is the trusted place to call for all your rodent removal issues. Contact us today for rat or bee removal, termite control, and other pest control services now!